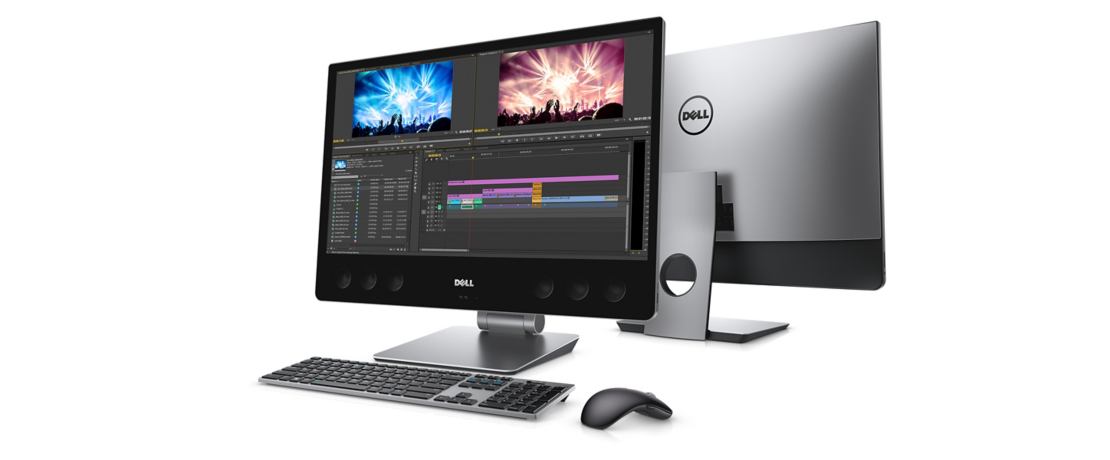 Want a cheap Linux desktop? Look elsewhere. But, if you want a kick-rump-and-take-names desktop for serious graphics or development work, you want the Dell 5720 AIO workstation.
This take-no-prisoners workstation starts at $1,699, but the model I looked at costs over $3,200. It's worth it.
This model came with a Quad Core 3.8Ghz Intel Xeon Processor E3-1275. In a word, it's fast.
It also comes with 64GB of 2133MHz DDR4 ECC RAM. That's fast, too. The main memory is backed by a 512GB M.2 PCIe SSD and a pair of 1TB 2.5-inch SATA (7,200 RPM) hard drives. Yes, they're really fast, too.
For graphics, the Dell 5720 uses an AMD Radeon Pro WX 7100 with 8GB of GDDR5 video RAM. According to Tom's Hardware, this high-end graphics card speeds along at 5.7 Teraflops, which would have made it a great supercomputer back in, say, 2007. Today, it makes it one heck of a fast graphics engine.
This powers a 27-inch 4K touchscreen display. If, like me, you prefer working with multiple monitors, the Radeon Pro can power up to two additional 4K monitors, thanks to the 5720's HDMI port and a DisplayPort (DP) 1.2 port.
The heavy desktop — it weighs in at about 35 pounds — looks great. If you ever lusted for a 27-inch iMac because it looks wonderful on a desk, the Dell 5720 is for you. With its included Dell Bluetooth keyboard and mouse, the entire computer requires only one wire — its power cord — to work.
In that desktop, Dell includes six speakers. Four of these are in a soundbar below the display. There's not enough bass in the unit to support open-air music editing for my taste, but it's great for editing podcasts with Audacity.