IP PBX
---
As an open source GPL, web-based PBX solution, FreePBX is easy to customize and adapt to your changing needs. FreePBX can run in the Cloud or on-site, and is currently being used to manage communications of all sizes and types of environments from small one person SOHO (Small Home, Small Office) businesses, to multi-location corporations and call centers. The FreePBX ecosystem provides you with the freedom and flexibility to custom design business communications around your needs.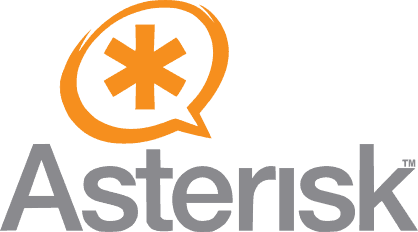 ---
Asterisk
---
Asterisk is an Open Source framework for building communications applications. Asterisk turns an ordinary computer into a communications server. Asterisk powers IP PBX systems, VoIP gateways, conference servers and other custom solutions. It is used by small businesses, large businesses, call centers, carriers and government agencies, worldwide. Asterisk is free and open source. Asterisk is sponsored by Digium.
Today, there are more than one million Asterisk-based communications systems in use, in more than 170 countries. Asterisk is used by almost the entire Fortune 1000 list of customers. Most often deployed by system integrators and developers, Asterisk can become the basis for a complete business phone system, or used to enhance or extend an existing system, or to bridge a gap between systems.
---