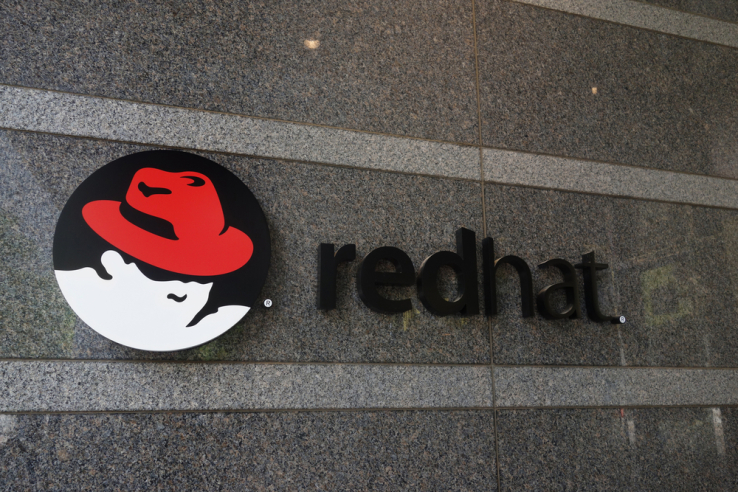 Red Hat made its first billion in revenue largely based on Linux, but as the company continues to evolve, a lot of future growth is likely to come from its OpenShift Kubernetes container business.
Red Hat reported its second quarter fiscal 2018 financial results on Sept. 25, with revenue coming in at $723 million for the quarter, for a 21 percent year-over-year gain. Net income was reported at $97 million up from $59 million reported in the second quarter of Red Hat's fiscal 2017. Looking forward, the company provided third quarter guidance for revenue to be in the range of $730 million to $737 million.
Among the metrics that Red Hat reports in its earnings calls are the number of deals greater than $1 million. For 2Q18, Red Hat had 66 deals of $1 million or more and four deals that were greater than $5 million.
Red Hat CEO Jim Whitehurst commented on his company's earnings call that on-demand Red Hat Enterprise Linux (RHEL) revenue from public cloud provider partners, now exceeds $200 million in annualized run rate and is growing at twice as fast as the company overall.
OpenShift
Whitehurst is particularly enthusiastic about Red Hat's OpenShift Kubernetes platform, which provides container orchestration and management capabilities. In his long-term view, OpenShift could become Red Hat's second largest revenue generator in the sense that it  will be the platform for running containerized applications.
"If you believe that containerized applications will be kind how applications are developed in the future, it will be a substantial opportunity," Whitehurst said. "There is a lot of value in it (OpenShift), because it includes RHEL, it includes a fully supported life cycle Kubernetes and a whole set of management tools, and then, obviously, above that a whole developer tool chain."
Whitehurst added that he expects OpenShift will be a substantial contributor for Red Hat going forward, assuming containers develop the way they certainly seem to be developing right now. He's also confident that Red Hat will continue to have enough developers to satisfy the company's engineering needs.