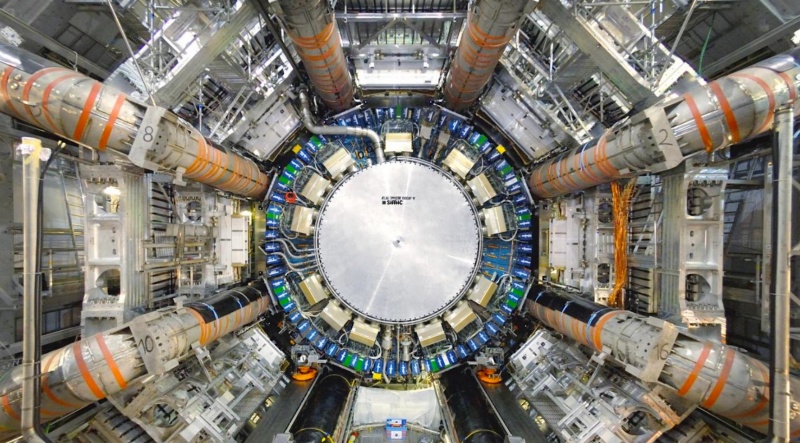 CERN really needs no introduction. Among other things, the European Organization for Nuclear Research created the World Wide Web and the Large Hadron Collider (LHC), the world's largest particle accelerator, which was used in discovery of the Higgs boson.  Tim Bell, who is responsible for the organization's  IT Operating Systems and Infrastructure group, says the goal of his team is "to provide the compute facility for 13,000 physicists around the world to analyze those collisions, understand what the universe is made of and how it works."
CERN is conducting hardcore science, especially with the LHC, which generates massive amounts of data when it's operational. "CERN currently stores about 200 petabytes of data, with over 10 petabytes of data coming in each month when the accelerator is running. This certainly produces extreme challenges for the computing infrastructure, regarding storing this large amount of data, as well as the having the capability to process it in a reasonable timeframe. It puts pressure on the networking and storage technologies and the ability to deliver an efficient compute framework," Bell said.
The scale at which LHC operates and the amount of data it generates pose some serious challenges. But CERN is not new to such problems. Founded in 1954, CERN has been around for about 60 years. "We've always been facing computing challenges that are difficult problems to solve, but we have been working with open source communities to solve them," Bell said. "Even in the 90s, when we invented the World Wide Web, we were looking to share this with the rest of humanity in order to be able to benefit from the research done at CERN and open source was the right vehicle to do that."
Using OpenStack and CentOS
Today, CERN is a heavy user of OpenStack, and Bell is one of the Board Members of the OpenStack Foundation. But CERN predates OpenStack. For several years, they have been using various open source technologies to deliver services through Linux servers.