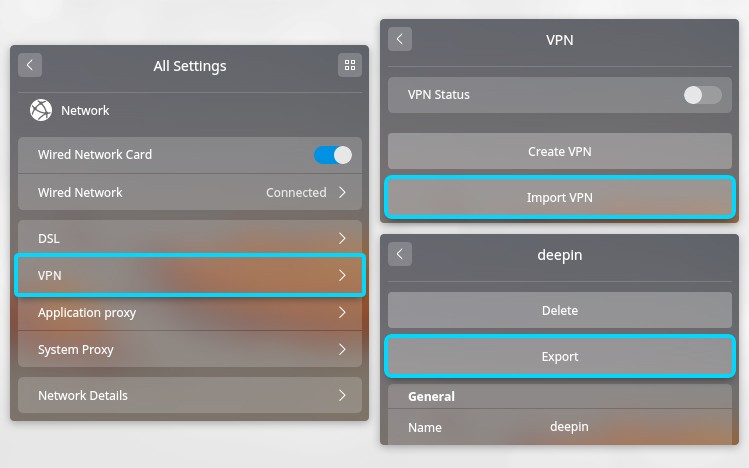 The developers of the Deepin Linux operating system announced today the availability of the first beta release of Deepin 15.5, the next maintenance update to the stable series.
Continuing to provide the Linux community with one of the most beautiful, safe, reliable, and easy to use computer operating system, Deepin 15.5 entered beta today with a bunch of new security features, such as support for importing and exporting VPN (Virtual Private Network) profiles and an application proxy function.
The application proxy function works by allowing the user to open a certain program that requires an Internet connection through the system-wide, default proxy server. All you have to do is to right-click on an app's shortcut and choose the new "Open by proxy" option from the context menu.
"Compared to previous editiond, Deepin 15.5 Beta applied the new web application framework, added Wi-Fi hotspot sharing and color temperature adjustment besides fully compatible WUXGA screen and Flatpak application format support," said the devs in today's announcement.