Operating System
---
DcData is a certified and official partner of Red Hat, Suse, Oracle and Ubuntu — the world's leaders in enterprise Linux distributions. Industry leading independent Software vendors such as SAP, Oracle etc. recognise these distributions as being the platforms of choice for enterprise, government and educational institutes. DcData is also an official Microsoft partner and provides all leading Microsoft products.
---
Microsoft Service Provider (SPLA)
---
DcData is an official Microsoft Service Provider (SPLA) partner and reseller, and provides Microsoft Windows Server along with all Microsoft products via monthly SPLA or standard licensing models.
---
---
Linux
---
Linux powers the world! From 99% of the world's Top–500 most powerful computers, to most of the world's mobile phones — Linux is the Operating System of choice for servers, PCs, notebooks, mobile devices and more. DcData is an official partner of the leading enterprise Linux vendors, Red Hat and SUSE, but also offers many other popular Linux distributions.
We do care about control and privacy. It's one of the reasons we are so focused on having our systems be open source, so you or someone technically savvy you know can verify what the software is doing.Mitchell Baker
Virtualisation
---
DcData's expertise and experience with virtualization extends to both Vmware and Open Source technologies including KVM, oVirt and Red Hat Enterprise Virtualization.
---
Ovirt
---
---

---
VMWare
---
Open platforms historically undergo a lot of scrutiny, but there are a lot of advantages to having an open source platform from a security standpoint.Sundar Pichai
Applications
---
DcData has deployed and supports an extensive list of Open Source and Enterprise applications for hundreds of companies around South Africa and abroad. Our Open Source experts have advanced experience in the following applications and services: Apache, Asterisk, BackupPC, FreePBX, IPTables, MailScanner, MySQL/MariaDB , OpenVPN, Postfix, Samba, Squid, URBackup, Vtiger, Zimbra and many more.
Our expertise and attention to detail will assist you to find the perfect product to meet the demands of your growing business.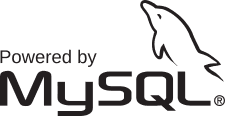 ---
MySQL
---
---

---
Zimbra
---
Open source isn't about saving money, it's about doing more stuff, and getting incremental innovation with the finite budget you have.Jim Whitehurst, CEO, Red Hat
Active Directory
---
DcData provides Active Directory services on Linux using Samba4 that is fully compatible with Windows client computers — no additional client software required. Features include zero server or CAL licensing costs, Group Policy support and administration via the standard Windows Active Directory tools, all of which are key benefits.

---
Samba 4
---
---
My backup plan is to challenge Bearbreaker to single combat, defeat him, become Queen of the Zerkers and spend the rest of my life riding a giant motorcycle over frozen tundra.D.D. Barant
Backups
---
In addition to the wide range of popular Open Source server and PC backup applications, DcData also offers R1Soft's "Server Backup Manager" — an award-winning product from data centre backup software vendor R1Soft. Server Backup Manager is a comprehensive and secure enterprise backup platform trusted by leading global data centres. Superior features such as block-level differential backups, compression, encryption, Continuous Data Protection, comprehensive reporting and alerting, bare-metal backup & restore and individual files restore. Compatible with physical and virtual Windows or Linux systems and available via monthly or annual license subscription.

---
R1Soft Idera
---
---