VMware
---
VMware products and solutions help you transform your customer's IT organizations by virtualizing computing, from the data center to the cloud to mobile devices. Our solutions help customers operate more efficiently and reliably deliver applications and services on-demand to any device, anytime, anywhere. Our virtualization platform delivers maximum uptime in the most demanding enterprise production environments.
---
VMware VSphere
---
Designed for IT environments with fewer than 20 server workloads, the VMware® vSphere® Essentials and Essentials Plus Kits deliver enterprise-class IT management with cost-effective server consolidation and business continuity for small organizations—with minimal investment. Use vSphere Essentials Plus with vSphere Storage Appliance software to get business continuity without shared storage hardware.
---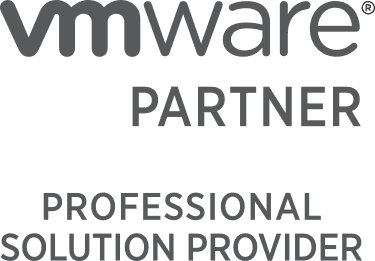 ---
VMware Storage VMotion
---
VMware® Storage VMotionTM enables live migration for running virtual machine disk files from one storage location to another with no downtime or service disruption.
You have to be brave, you have to have a business strategy and you must show results immediately as you build things for the future. If you need an effective disaster recovery solution it is simply a no brainer, you have to virtualize. It's the catalyst for the future and without it you won't be able to get to the cloud.Billy van Zyl
Red Hat
---
Business-critical applications need a platform that is proven to be stable. Red Hat Enterprise Linux frees you to deliver meaningful business results through technology by providing exceptional reliability and military-grade security.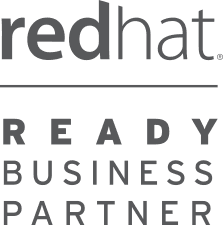 ---
Red Hat Enterprise Linux Server
---
With a Red Hat Enterprise Linux Server, you gain access to the industry's most extensive ecosystem of partners, customers, and experts that supports and accelerates your success.
---

---
Red Hat Openstack Platform
---
Red Hat OpenStack Platform delivers a production-ready foundation to create, deploy, and scale a secure and reliable public or private OpenStack cloud.
I think a nerd is a person who uses the telephone to talk to other people about telephones. And a computer nerd therefore is somebody who uses a computer in order to use a computer.Douglas Adams
SUSE
---
As a data center manager, you need a server operating system that helps you to improve services uptime, maximize operational efficiency and get faster access to enterprise-quality innovations. Compete more effectively with SUSE ® Linux Enterprise Server, a highly reliable, scalable and secure server operating system for efficiently deploying highly available enterprise-class IT services in physical, virtual or cloud infrastructure. Designed for mixed IT environments, it offers best-of-breed performance with reduced risk of technological obsolescence or vendor lock-in.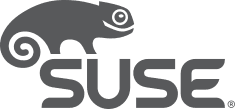 ---
Key Benefits
---
SUSE Linux Enterprise Server 12 is a mod-ular, general-purpose operating system and runs on three processor architectures. It is optimized to run on leading hypervisors and supports an unlimited number of virtual machine guests per physical system with a single subscription, making it the perfect guest for virtual and cloud computing.
Increase uptime
Improve operational efficiency
Accelerate innovation
---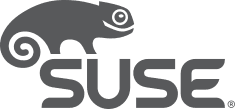 ---
Enterprise Desktop
---
Today's traditional desktop users face many challenges. Windows * users suffer from the high costs of license and maintenance fees and security issues. Enterprises that use unsupported Linux distributions do not get the global support capabilities that an enterprise Linux vendor and its partners can deliver. SUSE ® Linux Enterprise Desktop is the market's only enterprise-quality Linux desktop ready. It delivers seamless interoperability with existing enterprise systems and dozens of essential office applications, while providing an easy-to-use, highly secure and "green" desktop experience. By leveraging the power of SUSE Linux Enterprise Desktop, your can dramatically reduce costs, improve security and increase productivity while being backed by world-class support.
Productivity is grounded in the PC. Where does the computing power come from? How would you run 'USA Today' without PCs? Run a hospital without PCs? People don't want products, they want solutions.Michael Dell
HP
---
HPE Partner Ready is the IT industry's longest-running channel program and focused on what's next for your business. A true partnership where collaborative people, empowering technology and transformative ideas push everyone forward. Join our industry leading program as Enterprise Group Business Partner, enjoy best in class benefits and accelerate growth to the next level.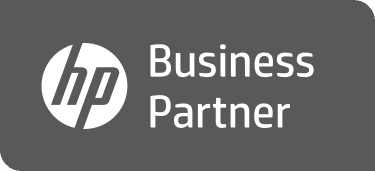 ---
---
---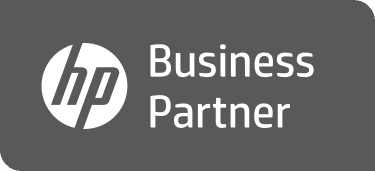 ---
---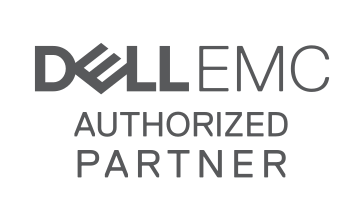 ---
Dell Hardware
---
As a proud Dell EMC Authorized Partner, we are able to provide your growing business with the hardware that you can depend on. From Entry-Level to High-End Enterprise Servers, Storage Solutions, Switches, Laptops, Desktops and Monitors. We are also able to provide you with the ability to upgrade your product's warranty to best suit your business needs. Allow us, in partnership with Dell, to provide you with reliable hardware, so you can focus on what is important and grow your business.
---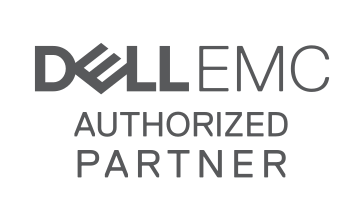 ---
---
Eliminate misplaced and lost data, images and videos due to security breaches.
Consolidate data, images and videos stored in multiple locations.
Install virtually anywhere with a small form factor and deskside acoustics.
Reap the benefits of greater efficiency and productivity.
Enhance collaboration by running applications, accessing data, and sharing information and files from any PC in your office.
Respond to business opportunities faster.
Move your business ahead with built-in expandability and data security.
Grow over time and at your own pace with ample internal storage capacity.
Attach external devices flexibly and easily.
Secure your data and files with software RAID, as well as optional backup and restore solutions.