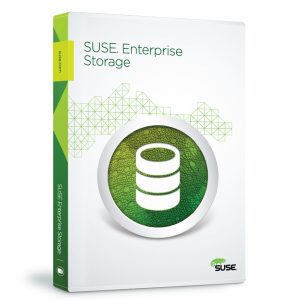 At SUSECon in Prague, Linux-power SUSE introduced the latest version of its software-defined storage program, SUSE Enterprise Storage 5.
Accordinging to SUSE, this new release features enhanced ease of management, improved performance and expanded features including new disk-to-disk backup capabilities for enterprise customers.
"Every generation of enterprise infrastructure innovation is now being built on open source," said Gerald Pfeifer, SUSE's VP of Products and Technology Programs. "SUSE is expert at both contributing to and using upstream innovation to create enterprise-grade, secure solutions that can be combined with other technologies to best address customer needs. This approach applied to software-defined storage delivers highly scalable solutions that radically reduce storage costs in terms of both capital and operations expense."
The need for software-defined storage is clear. Gartneranalysts said:
It has become painfully evident that storage capacity demands, and expectations for far more rapid provisioning of that storage, have far outpaced the ability of [infrastructure and operations] teams' capabilities. Far-more-automated systems are required to restore a sense of balance, that is, storage solutions that offer much greater scale, but also much more automation.
SUSE Enterprise Storage 5 addresses these needs transforming their enterprise storage infrastructures.